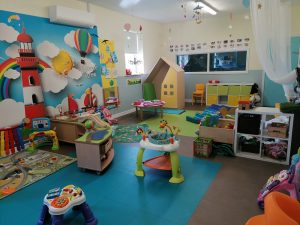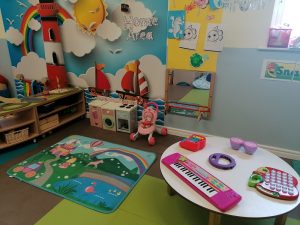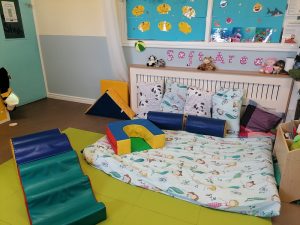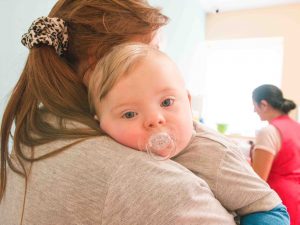 Our baby room is designed to provide a warm, cosy and stimulating environment for babies. It is suitably equipped with a variety of age appropriate toys designed for sensory stimulation, discovery and play.
We provide each baby with endless opportunities to explore and develop in a safe and comfortable setting. Our daily routine in the baby room is tailored around the individual needs of each child. Our programme incorporates developing communication skills, gross and fine motor movements plus music, song, stories and fun.
We update parents daily on childpaths so they can see what their child's needs were each day and the progress they make. As well as our plug in baby monitors, staff check and record their observations of the babies, every ten minutes while they are sleeping.